Maine Anti Gravity Systems is a company devoted to helping the medical community with assisted walking and gait training. We specialize in the manufacture and distribution of suspension harnesses to accomplish this goal.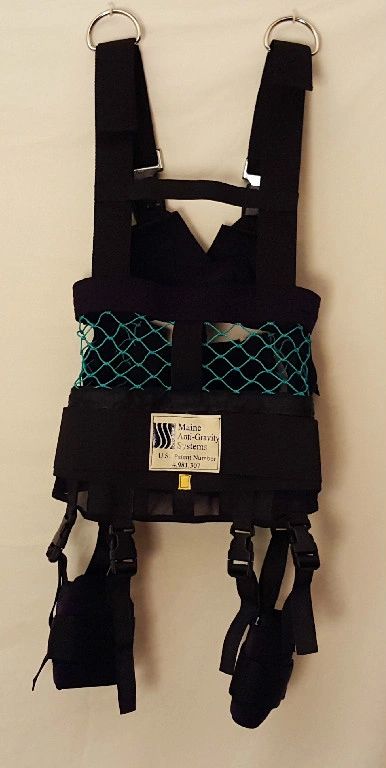 The 695 SHBD MAGS Suspension Vest is a safe and reliable suspension harness for assisted walking, unweighting therapy, gait training, stroke and spinal chord rehabilitation. Using a patented "Chinese Finger Trap" methodology, the MAGS Vest grips the torso and hips when upward force is applied. Evenly distributed pressure keeps the harness in place with the most comfortable fit. Easy to put on and take off, the MAGS Harness allows the therapist more treatment time. With more sizes to choose from, the MAGS Harness System offers the best range of treatment options.

Adjustable leg wraps provide additional control of the harness placement with minimal interference to the patient.

The MAGS Harness is available worldwide and is the state of the art designed for most lifting systems.

Choose "Contact Us" for specific pricing, availability and sizing assistance. We look forward to serving your needs with this suspension harness system.
Sizing Chart Measured 2" Below Umbilicus 5cm Below Umbilicus(belly button) Color Code


X-Small 24" - 28" 60.8cm - 71cm Gray
Small 28" - 32" 71cm - 81.4cm Yellow
Medium 32" - 36" 81.4cm - 91.5cm Red
Double Medium 34" - 38" 86.5cm - 96.5cm Purple
Large 36" - 40" 91.5cm - 101.6cm Blue
X-Large 40" - 44" 101.6cm - 111.8cm Green
2XLarge 44" - 48" 111.8cm - 122cm White
3Xlarge 48" - 52" 122cm - 132cm Orange
4XLarge 52" -56" 132cm - 142.5cm Brown
5XLarge 56" - 60" 142.6cm - 153cm Pink
The Size is determined by measuring 2" below the umbilicus (belly button) tightly around the torso.
We also offer Pediatric Vests.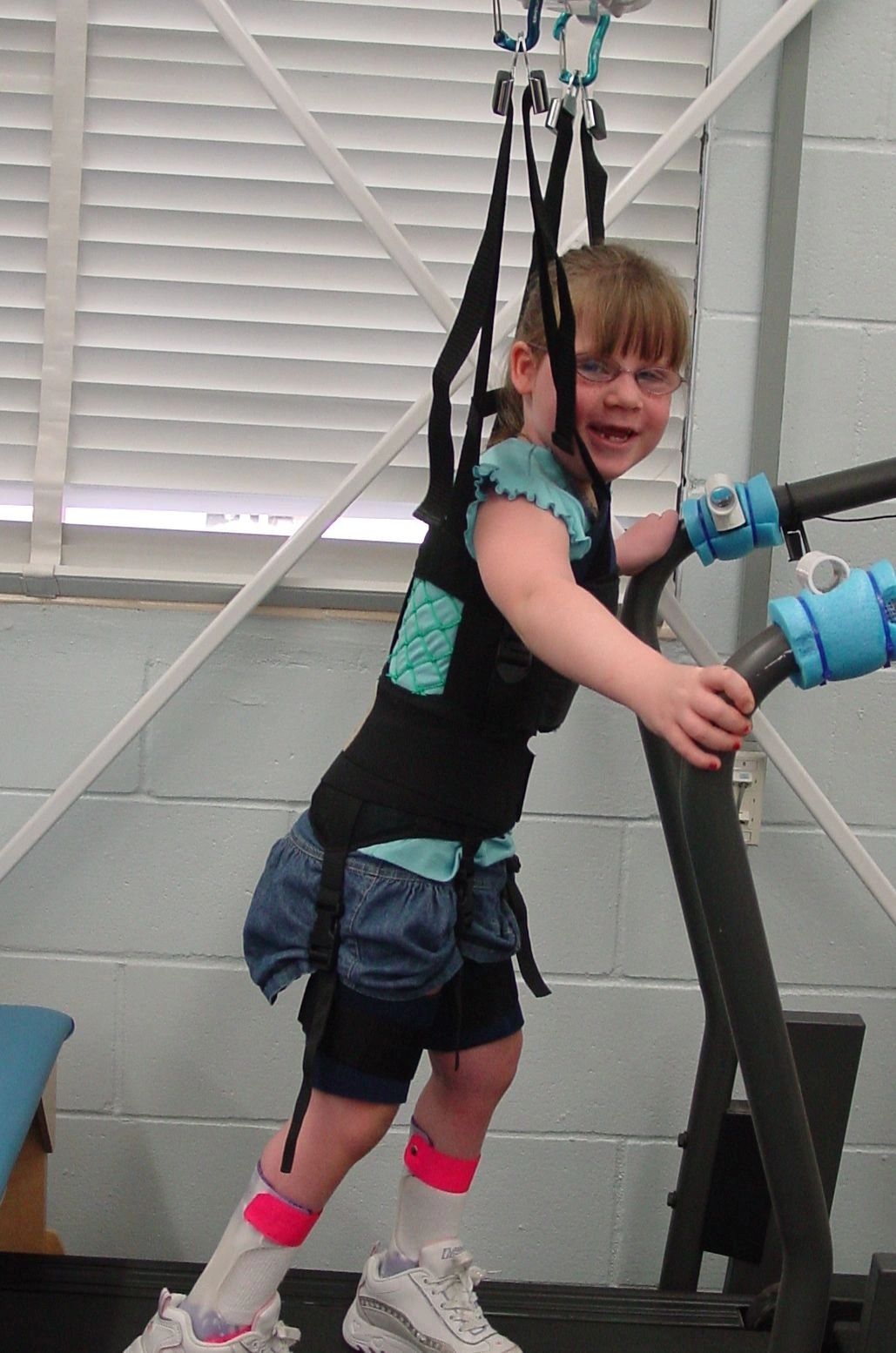 Disclaimer

The MAGS Harness is an assisted walking harness designed for use with other appropriate medical hardware devices used to help people with gait training and other assisted walking needs.

It is not intended for or to be used for lifting people off the ground.

It is also not intended to be used as a safety harness in the workplace when operating from heights.

It has two sliding "D" rings, one on each shoulder strap, which connect to most existing anti gravity lifts for assisted walking.

Maine Anti-Gravity Systems, Inc. does not provide hardware or connecting straps.

Any injury or damage resulting from the use of this harness with unqualified, inappropriate, or inadequate types of equipment is not the responsibility of Maine Anti-Gravity Systems, Inc.